July 17th, 2015
Category: Art, Say Say Say, Inc., Travel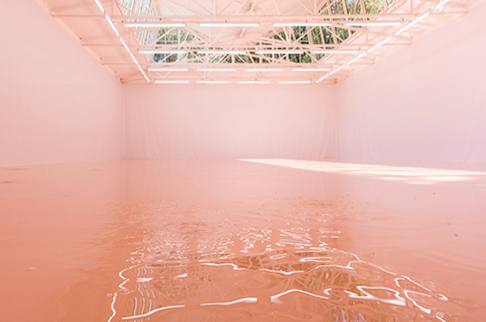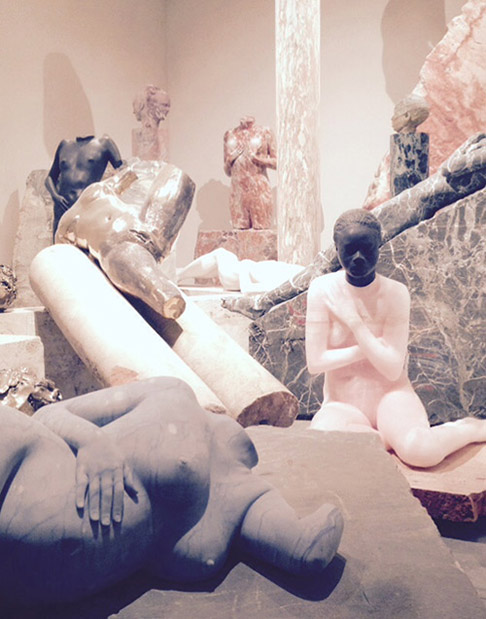 Things we've seen at the Venice Biennale
above
Swiss Pavilion / Pamela Rosenkranz
Rosenkranz isolates the large interior space with plastics, filling it with a monochrome liquid mass matching a standardized northern European skin-tone. This Eurocentric skin color, reminiscent of the "carnate" used in Renaissance painting to render the visual qualities of human flesh, is employed in today's advertising industry as a proven way to physically enhance attention.

below
Italian Pavilion / Vanessa Beecroft
For the installation 'le membre fantôme', Vanessa Beecroft takes us back to the classical language of sculpture through a conceptual perspective, leading us towards an intimate gallery room inhabited by timeless statuary. Beecroft presents a scene that is visible only at a distance, where the viewer must look through a crevice carved out of two marble walls.