February 3rd, 2015
Category: Art Direction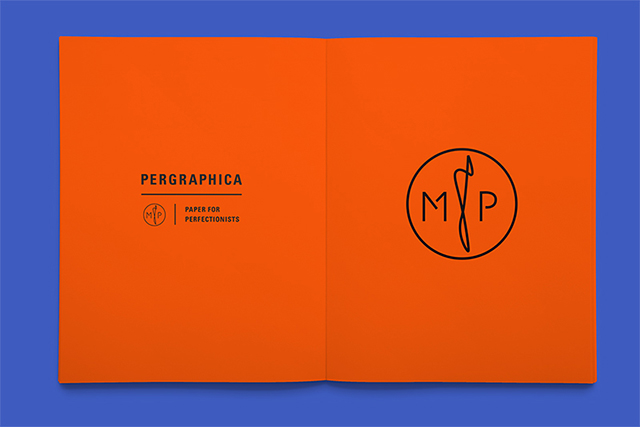 Introducing Pergraphica. Paper for Perfectionists.
In 2014 we were asked by international Paper Manufacturer Mondi Group to develop a Brand Name and Identity Design for their new multifunctional high premium paper. The brand name Pergraphica®, which derives from the latin-origin Pergraphicus (most exquisite and very skillful) was born and meets perfectly the multifunctional skills of the paper. Pergraphica represents as well the connection to arts and graphics; it's the perfect paper to achieve extraordinary printing results of imagery and colorful graphics because of it's pigmented surface.
The signet acts as a reference to watermark signs which were used by paper mills in the past to distinguish their quality paper from replicas. The sublogo was created as a modern watermark which is building a connection to the history of paper manufacture. The hand-drawn abstract flower is inspired by south-African Mondia Whitei, Mondi Group's name patron, and is referring to the company's strong environmental awareness and its sustainable products.