December 1st, 2014
Category: Art Direction, Architecture, Say Say Say, Inc.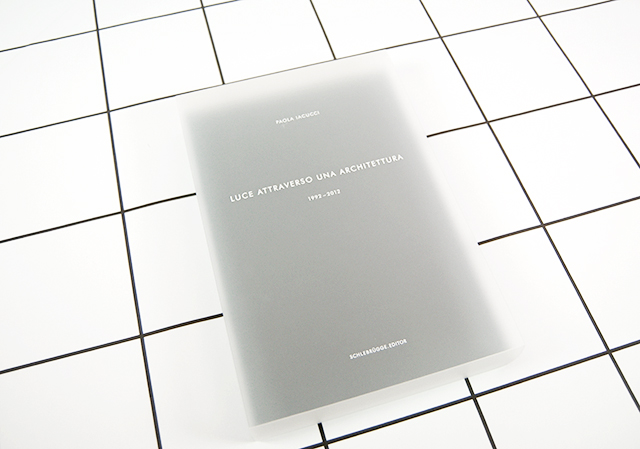 Book Presentation at Steven Holl Architects, NYC

We are very honored that our manifesto book we've designed for Italian Architect Paola Iacucci will be presented by Steven Holl himself, December 5th at 6pm at Steven Holl Architects, the NY offices – 450 West 31st Street!
A Light through Architecture | Luce attraverso una Architettura, Paola Iacucci, 536 pages, Italian/English, two volumes in translucent slipcase with white silkscreen-printing. The two parts of this book, The Book of the East and The Book of the West, investigate the subtle relation of void and solid in architecture in two different worlds.

Now available at Schlebruegge.Editor, IPG Books (US), John Rule Art Books (UK) and Amazon.