May 6th, 2013
Category: Say Say Say, Inc.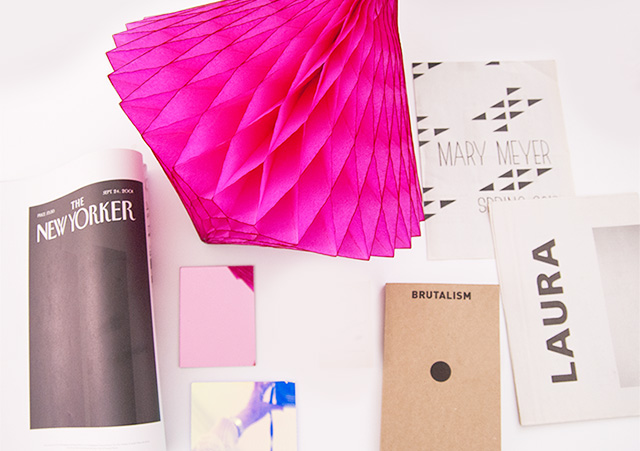 Ny desktop series #5
I went to sample sale of CONFETTISYSTEM lately and got the Party Party Paper Diamond which is featured also in our Mondi Lookbook. Confettisystem are Julie Ho and Nicholas Andersen,
a NYC based duo working as Artists, Stylists and Designers.
MARY MEYER is a Brooklyn based fashion designer whose clothing is handmade there as well.
I had to buy the latest issue of ACNE PAPER.. it's called the Manhattan Issue. There were three covers and of course I got the one with Mikhail Baryshnikov.

LAURA is the Zine of Jared Leon & Johanna Heldebro who have been publishing it for 3 years now. It all started in Red Hook, Brooklyn, where many things were going on at that time and Jared and Johanna tried to capture this flow in their magazine.
CLOG MAGAZINE'S February 13 issue is about Brutalism which is a defining architectural style of the post-war era – characterised by severe, abstract geometries and the use of cast concrete, block and brick.